Editors & Reviewers
Chief Editors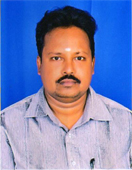 Dr K Ruba Soundar
(ME, PhD)
Associate Professor / CSE, Mepco Schlenk Engineering College, Sivakasi, Tamil Nadu, India
CV
•
ORCID
•
Scopus
•
Publons
•
Google Scholar
Short Introduction

Dr K Ruba Soundar is an Associate Professor in the Mepco Schlenk Engineering College, Sivakasi, Tamil Nadu, India. He received Doctorate Degree Ph.D. in Computer Science and Engineering in 2010 from Anna University, Chennai, India. His area of research is Image Processing. He has published more than 50 papers in international journals, 35+ papers in international conferences and 75+ papers in national conferences. He has total 196 Google Scholar citations, 6 h-index and 4 i-10 index.

Dr Masoud Sarraf
(PhD in ME)
Post Doctoral Research Fellow, University of Malaya, Malaysia
CV
•
Profile on Uni. Site
•
Google Scholar
•
ORCID
Short Introduction

Dr. Masoud Sarraf (University of Malaya, Malaysia) is a Renowned Post Doctoral Research Fellow. He successfully completed Ph.D. in Engineering (Advance Materials / Nano Material) in 2017 from University of Malaya, Malaysia. He was fully funded in Ph.D. by University of Malaya due to his working excellence and ability. He is having more than 450 Citations on Google Scholar with 11 h-index and 11 i10-index value.

As a Post Doctoral Research Fellow his contributions are given below:

Dec. 2017 - Present
Contribution in a number of research projects at Centre of Advanced Materials, Mechanical Engineering Department, Faculty of Engineering.
Development of bioactive nanotubular antibacterial structures for musculoskeletal applications
Development of mixed nanotube implants for biomedical applications.
Structural and biological behaviors of TiO2/Ag2O and Ta2O5/Ag2O nanotubular arrays on metallic alloys.
Porous magnetic thermosensitive nanocarriers of chemotherapeutics for hyperthermia application.
Development and tribocorrosion analysis of self-lubricating functionalized carbon nanotubular surfaces for harsh environments.
Fabrication of hybrid nanotextures with a photovoltaic effect extended in a wide frequency range from UV-A to NIR though the localized plasmonic behavior.
Preparation of research proposals for grants.

Dr Raja Izamshah bin Raja Abdullah
(Er (H), Dr, CEng MIMechE)
Head of Cluster Advanced Materials and Precision Engineering,
Universiti Teknikal Malaysia Melaka, Malaysia
CV
•
Google Scholar
•
Scopus
•
ORCID
Short Introduction

Dr. Raja Izamshah bin Raja Abdullah (Universiti Teknikal Malaysia Melaka) is a Head of Cluster Advanced Materials and Precision Engineering at Advanced Manufacturing Center and Associate Professor. He received Post-Doctoral Research Degree in 2015 from Tokushima University, Japan.

Following is the List of Awards / Innovations / Achievement by him:
2012 Thatcher Bros Prize Award by Manufacturing Industries Division, Institution of Mechanical Engineers (IMechE) United Kingdom. Title "Hybrid Deflection Prediction on Machining Thin-Wall Monolithic Aerospace Components".
2013 Best Paper Award for Mechanical & Manufacturing Division, Malaysian Technical University Conference of Engineering Technology 2013. Title "Novel Hybrid Efficient Computational Methodology for Surface Error Prediction on Machining Curve Flexible Component"
2014 Gold Medal Award, 25th International Invention, Innovation & Technology Exhibition (ITEX 2014). Title "Recycled Plastic Tiles"
2014 Gold Medal Award, 25th International Invention, Innovation & Technology Exhibition (ITEX 2014). Title "Carbon Based Hybrid Supercapacitor"
2014 Gold Medal Award, Seoul International Invention Fair (SIIF 2014). Title "Carbon Based Hybrid Supercapacitor"
2014 Bronze Medal Award, Seoul International Invention Fair (SIIF 2014). "Recycled Plastic Tiles"
2014 Bronze Medal Award, National Innovation and Invention Competition (iCompEx 2014). "Cutter Path Strategy for Grinderless Machining"
2014 Gold Medal Award, UTeMEX 2014 Title "A New Approach of Surface Morphology and Roughness Measurement for Small Hole in Drilling Process"
2014 Bronze Medal Award, UTeMEX 2014 Title "Portable Accumulator for Domestic Water System"
2015 Best Paper Award in International Conference on Design and Concurrent Engineering. Tokushima, Japan. Title "Malay Corpus Design for Articulation Disorder Patient for Early Screening Diagnosis"
2015 Bronze Medal Award, Malaysia Technology Expo 2015 "A New Approach of Surface Roughness Measurement for Small Hole in Drilling Process"
2016 Gold Medal Award, UTeMEX 2016 Title "Low Cost Recycle Plastic Workpiece for Teaching & Learning"
2016 Silver Medal Award, UTeMEX 2016 Title "Hybrid Rotary WEDM for Micro Cylindrical Part"
2016 Silver Medal Award, UTeMEX 2016 Title "Twin Spindle Cutter Adapter for Machining Thin Wall Workpiece"
2016 Bronze Medal Award, Malaysia Technology Expo 2016 Title 'Shockwave guard'
2016 Gold Medal Award, INOFPTT 2016 Title "Engineered Recycled Plastic Tiles"
2016 3rd Place in Best Paper Award, International Conference on Advanced Processes & System in Manufacturing. Title 'Investigation on Improvement of Surface Roughness Using Rotary Ultrasonic Assisted Machining Technique for Hardened Steel Material'
2016 Gold Medal Award, MINI-UTeMEX 2016 Title "High Performance Surgical Drill Bit'
2016 Gold Medal Award, MINI-UTeMEX 2016 Title "Smart Clothes Drying System'
2016 Gold Medal Award, MINI-UTeMEX 2016 Title "Hybrid Micro Wire Electrical Discharge'
2016 Best Paper Award, Innovative Research and Industrial Dialogue (IRID'16) Title "Evaluation of Temperature on Different Penetration Angle for Orthopedic Surgical Drilling"
2017 Silver Medal Award, ITEX 17 Title "Twin Spindle Cutter Adapter for Machining Thin Wall Workpiece"
2017 Silver Medal Award, ITEX 17 Title "OR+HO-DRILL"
2017 Silver Medal Award, ITEX 17 Title "Smart Clothes Drying System"
2017 Silver Medal Award, ITEX 17 Title "SMART WUDHU'"
2017 Silver Medal Award, ITEX 17 Title "Shaft Alignment Kit"
2017 Gold Medal Award / Special Award, UTeMEX 17 Title "Thixoforming of Automotive Part in LM6 Hypouetectic Alloy"
2017 Silver Medal Award, UTeMEX 17 Title "High Speed Shearing-Slitting Machine"
2017 Silver Medal Award, UTeMEX 17 Title "Eco Aroma Tiles"
2017 Bronze Medal Award, UTeMEX 17 Title "Portable Water Jet Clamping"
2017 Best PhD Thesis, UTeM Convocation Title "Development of High Performance Surgical Drill" – Main Supervisor
2018 Gold Medal Award, Special Award (German), Special Award (Poland) 46TH INTERNATIONAL EXHIBITION INVENTIONS GENEVA Title "OR+HO-DRILL"
2018 Special Award (German), 46TH INTERNATIONAL EXHIBITION INVENTIONS GENEVA Title "OR+HODRILL"
2018 Special Award (Poland), 46TH INTERNATIONAL EXHIBITION INVENTIONS GENEVA Title "OR+HO-DRILL"
2018 Best Poster Award, Mechanical Engineering Research Day (MERD'18) Title "Swelling Effect of NR/EPDM Filled Nano Graphene"
2018 Best Poster Award, Innovative Research and Industrial Dialogue 2018 (IRID'18) Title "Investigation of dimensional accuracy on simultaneous five-axis tool paths strategies for biomedical product utilizing CATIA V5"
2019 Silver Medal Award, Creation, Innovation, Technology & Research Exposition (CITREx 2019), Title "Strained Muscles Pes Planus Flat Footed Discomfort Solution"
---
Associate Editors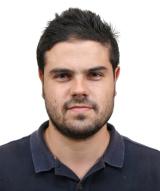 Dr Mr Guendouz Mohamed (Doctorate)
Lecturer,
Department of Civil Engineering, University of Medea, Algérie
ORCID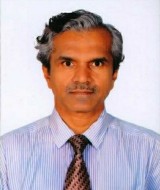 Prof Dr Manjunath T C (PhD (IIT Bombay))
Professor & HOD,
ECE Department, Dayananda Sagar College of Engineering, Bengaluru, Karnataka, India
ORCID • Scopus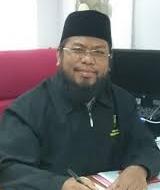 Prof Dr Nukman bin Yusoff (PhD)
Professor,
University of Malaya, Kuala Lumpur, Malaysia
ORCID • Scopus • Publons • CV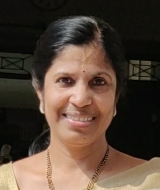 Dr Sudha Vepa (MBA, PhD)
Professor and Chairperson,
Board of Studies, Faculty of Management, Osmania University, Hyderabad, Telangana, India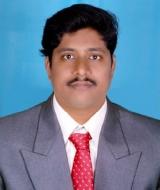 Dr Venkata Ramesh Mamilla (PhD)
Professor & Head,
Department of Mechanical Engineering, Sri Vasavi Engineering College, Andhra Pradesh, India
ORCID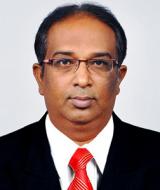 Prof Dr S Muthubalaji (PhD)
Professor,
CMR College of Engineering & Technology, Hyderabad, Telangana, India
ORCID • Scopus • Publons • Google Scholar
---
Advisory Board Members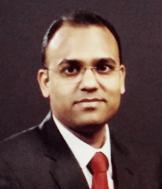 Prof Dr Abhinav (PhD)
Assistant Professor,
Department of Mechanical Engineering, Alliance University, Karnataka, India
ORCID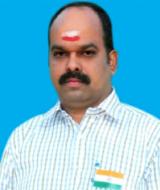 Dr Mr Aravind Subbaiah (MBA, MSc IT, MLISC, MPhil, PhD, PGDCA)
Librarian and Head,
GTN Arts College, Dindigul, Tamilnadu, India
ORCID • Scopus • Research Gate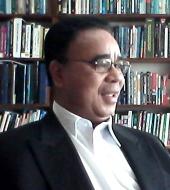 Dr Mr Damianus Abun (Dr in Philosophy of Management)
Faculty of Business Management and Administration,
Divine Word College of Vigan, Philippines
ORCID • Publons • Research Gate • Google Scholar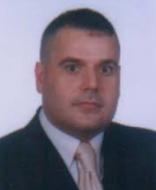 Prof Dr Hamid Ali Abed AL-Asadi (PhD)
Lecturer,
Basra University, Iraq
ORCID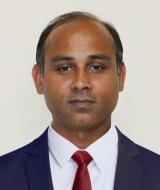 Dr Manoranjan Tripathy (Ph.D. (Psychology))
Assistant Professor,
Department of Psychology, Dev Sanskriti Vishwavidyalaya, Haridwar, Uttarakhand, India
ORCID • Publons • Research Gate • Google Scholar
---
Honorary Board Members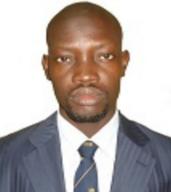 Mr Najeem Olawale Adelakun (BSc, MNIPES, MIAER, MIAEng, MIASED, MNSBE, MIETI)
Lecturer / Researcher,
Department of Electrical Electronics Engineering, The Federal Polytechnic Ilaro, Ogun, Nigeria
ORCID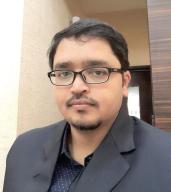 Dr Rakesh Kumar (Honorary Doctorate Degree)
Independent Computer Science Researcher,
Ranchi, Jharkhand, India
ORCID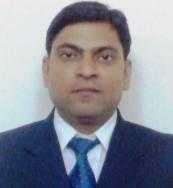 Prof Dr Ravi Kumar Singh Pippal (PhD)
Professor,
RKDF University, Bhopal Madhya Pradesh, India
ORCID • Scopus • Publons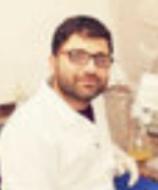 Shadman Tariq Sadiq (MSc)
Biology Master,
EGE University, Turkey
ORCID
---
Board of Review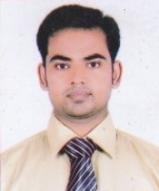 Mr Anjay Kumar Mishra (MBA, BSc, GDBA, IATA/UFTTA, EBT, CC)
Assistant Professor,
Shanker Dev College, Kathmandu, Nepal
ORCID • Research Gate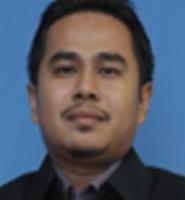 Mr Azahari Salleh (Master of Electrical Engineering)
Senior Lecturer,
Department of Electronic Engineering, Universiti Teknikal Malaysia (UTeM), Malaysia
ORCID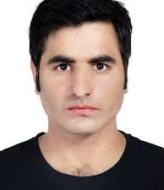 Dr Mr Izhar Ali (PhD)
Research Assistant,
Guangxi University, Nanning/Xixiangtang, Guangxi, China
ORCID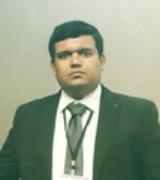 Dr Nirajkumar Mehta (PhD)
Associate Professor,
ITM Universe, Vadodara, Gujarat, India
ORCID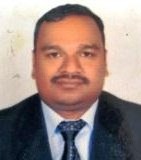 Dr Praveen Kumar Sharma (PhD)
Associate Professor,
Lovely Professional University, India
ORCID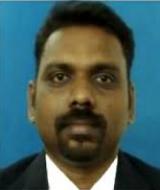 Dr Tamil Many K Thandavan (PhD)
Research Fellow,
University of Malaya, Kuala Lumpur, Malaysia
ORCID • Publons